"The Art of Comic Books: Fine Art at Our Fingertips" Webinar
Event dates: Mar 03, 2021
Description: IS IT POSSIBLE to compare the fabled historic works of fine art with the more modern works of...comic book art?

Award-winning comic book-style illustrator and pop culture historian Arlen Schumer (author/designer, The Silver Age of Comic Book Art) believes that just as art historians look back 500 years ago on the great Renaissance masters of the human figure like Michelangelo and Raphael, so too will art historians 500 years from now look back on the great masters of the human figure of our time, our great comic book artists like Jack Kirby, Neal Adams, Joe Kubert, Carmine Infantino, Gil Kane--to name a few.

Yet in fine art circles, it is still considered "blasphemous" to compare/contrast the two sets of artists.

So join New York Adventure Club and Schumer as we compare and contrast the great artists and great artworks from the worlds of fine art and comic books, curating a fascinating journey through art...and comic book art!

WEDNESDAY, MARCH 3 @ 1:00pm EST

TIX: www.nyadventureclub.com

Click on the below DIRECT TICKET LINK to purchase tickets.

•••Can't make it live? Register and get access to the full replay for one week!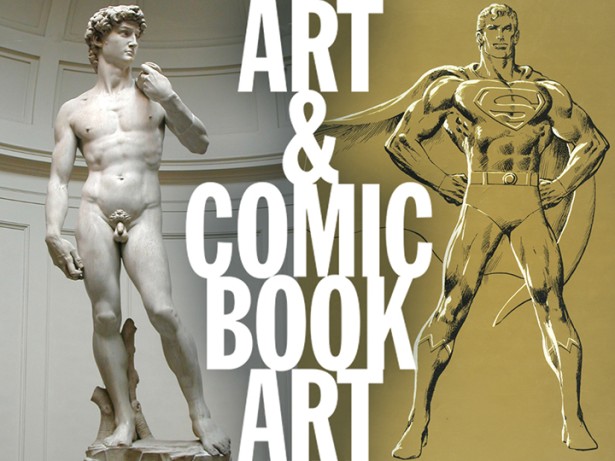 Related Links

- Arlen Schumer's Altpick Portfolio
- DIRECT TICKET LINK: [ https://www.nyadventureclub.com/event/the-art-of-comic-books-fine-art-at-our-fingertips-webinar-registration-138838817641/ ]