Joey Feldman's "Incomprehensible Remoralization"
Event dates: Oct 23, 2021
Description: The latest collection of Fine Art created by Joey Feldman will be on display at a pop-up gallery 'Afternoon reception' on:

Date: October 23, 2021
Location: 8439 Steller Drive, Culver City, CA 90232
Time: 10:00 am -1:00 pm.

The invite-only live music by DJ Adam-12 and original works on display will take place from 4 pm - 7 pm PST. Open to the public from 1:00-4:00 pm.

Sign up for Joey's email list to get all the latest updates and information for The Incomprehensible Remoralization:
joefeldman@mac.com.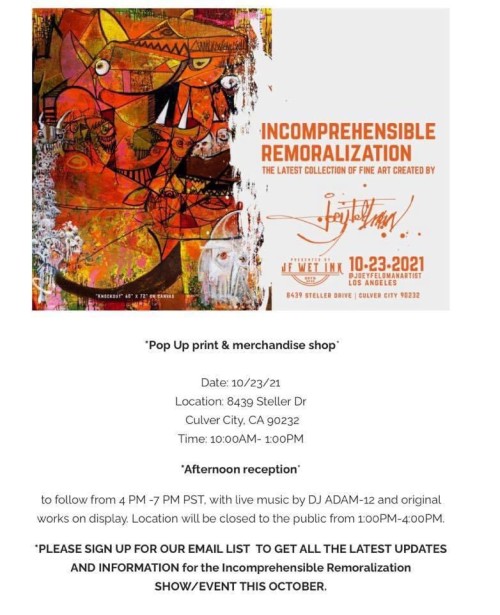 Related Links

- joey feldman's Altpick Portfolio
- Joey Feldman's Website: [ http://joeyfeldman.com ]