MTA Arts & Design Call For Artists!
Event dates: Jan 06, 2023 - Jan 31, 2023
Description: MTA Arts & Design is calling all artists interested in creating site-specific permanent artwork for the Park Avenue Viaduct replacement project at East 116th Street in Manhattan.

Interested artists can submit materials by Tuesday, January 31, 2023. Click on the below link for submission information.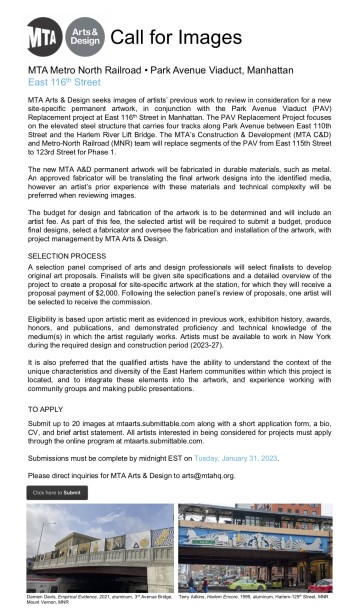 Related Links

- MTA Arts & Design Submission Form: [ https://new.mta.info/document/103176 ]