Feb 21|| Alice R. has been preparing lately for the festive holiday in Romania, 1st of March. "This symbolic...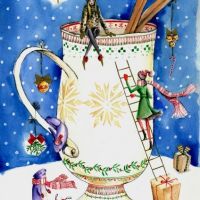 Nov 21|| As Christmas approaches, Alice R. is ready. She created 3 magical illustrations to greet the Holiday...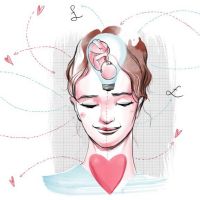 Oct 03|| What can you do when your budget's cut off? Your passion and skills are the main engine to make thin...
Sep 01|| Alice R had a lovely wedding-related project on her hands. Apart from the logo, she had to create al...
Jul 02|| Alice R. is proud to announce that she'll be having her first solo show, called "Iele". Th...
May 28|| Alice R's latest illustration was for Licurici in miscarry (www.licuriciinmiscare.ro), an open-minde...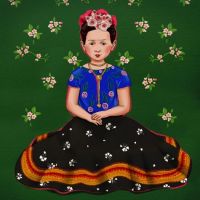 Apr 25|| Alice R was recently contacted by Hanan Levin, from California, to make a portrait of her young daug...
Apr 06|| Alice R was asked by a client of hers to illustrate her article in a renowed wedding magazine. "I re...