May 04|| David Torrence just shot the national ad campaign for Qualisoy Soybeans with the advertising agency ...
Apr 13|| "Why did the soybean farmer cross the street?", "Why does your #1 soybean customer eat like a pig?",...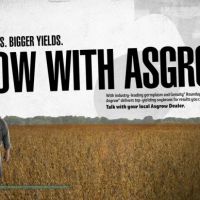 Nov 23|| David Torrence photographed the recent advertising campaign for Asgrow, industry-leader in soybean f...
Aug 06|| David Torrence shoots book cover for Penguin Books "Cahokia Ancient America's Great City on the Miss...
Apr 07|| David Torrence photographed Jim Klotz for AARP Bulletin. Jim a retiree lost his leg, part of his lef...
Sep 09|| David Torrence photographed Cross Movement Records music recording artist Da'Truth for his new CD re...
Jul 14|| David Torrence photographed Ceo Hugh Grant of Monsanto for Smart Money Magazine article titled "Seed...
May 15|| David Torrence photographed Jacob Turner who recently signed with the North Carolina tar heels for E...
Dec 01|| St. Louis Photographer David Torrence photographed, hoops star, Tyler Griffey for ESPN Rise Magazine...
Jan 21|| David Torrence recently photographed Music Artist JR for Cross Movement Records CD "Life By St...
Jul 25|| Photographer David Torrence shoots hip-hop producers " K-Kash, Popo & D.Scorch'd" fo...
Jun 07|| Altpick photographer David Torrence shoots Devon Allman's band Honeytribe for the cover of STLSOU...