Dec 21|| Each year Altpick members submit their favorite image for the annual Altpick holiday blog post to ce...
Dec 16|| Season's greetings from your festive friends at Friend + Johnson! A big thank you to Karolin Schnoor...
Aug 10|| Friend and Johnson, one of the most renowned creative representatives in the US, recently published ...
Apr 12|| Tim Tomkinson illustrated for Jackson Hole's The Rose Restaurant's menu. Tim and his wife, Katherin...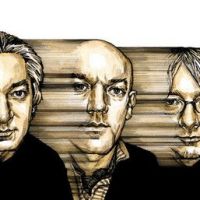 Apr 15|| Tim Tomkinson's portrait of REM was published in the "Reviews" section of Rolling Stone Ma...