Oct 05|| "Things may not be great, but at least you're not a flightless bird." - David Fullarton If ...
Feb 04|| David Fullarton is back with a new and humorous illustration, telling a sad but optimistic story abo...
Mar 04|| Illustrator David Fullarton is back with a brand-new humorous letterpress print that is "hot off t...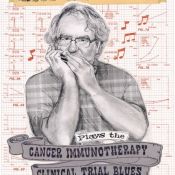 Oct 01|| Research scientist James P Allison has just been awarded the Nobel Prize for Medicine, along with Ta...
Mar 06|| San Francisco based artist David Fullarton was recently commissioned to design and illustrate the co...
Feb 20|| On the 24th of January, the world lost singer/songwriter and post-punk icon, Mark E. Smith. Gone by ...
Nov 30|| Illustrator, lettering and calligraphy artist, David Fullarton, has a brand-new exhibit up at The Co...
Apr 30|| David Fullarton's 'William Henry Harrison' presidential portrait for Cincinnati Magazine was chosen ...
Dec 08|| As a President he was a pretty sorry specimen, his claims to fame all pretty much amounting to spect...
Nov 07|| A Century of Do-Gooders...
Sep 16|| Contests & promotions are a win win situation to consumer oriented corporations. Pictures With Wo...
Dec 02|| David Fullarton has an illustration in the Alumni magazine published by Suffolk University in Boston...
Dec 02|| David Fullarton has created a series of illustrations for Razorfish which have just appeared in thei...