Oct 06|| Kurt Ketchum (2BCON'T) The Lobby preview "As Kurt Ketchum puts the finishing touches on his new w...
Aug 04|| Kurt Ketchum has a love for lifestyle product design. And when this passion meets EXPN's X Games, we...
Jun 09|| The Samurai is the man among men. On Thursday, June 19 from 7~11 pm at SMASH Gallery in Toronto,...
Aug 08|| Kurt Ketchum designs cook for author Wendy Lopez-Swiatek's new book, "One House, Two House/Old S...
Aug 11|| A fitting tag for the flower tea that is Teaposy. Launched at Parkleigh the day after Thanksgiving 0...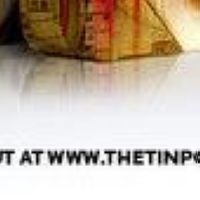 Mar 24|| The tinPod is an iPod case designed by Julian Basserman featuring the illustrations of Altpick memb...
Jun 30|| A collaboration across the pond has landed Kurt Ketchum in Italy. Virtually. His latest work...
Mar 01|| SMUV Brand had an art show in New York City for Pepsi and Apple. To celebrate Black History Mon...