Jul 19|| Lucy Davey shows that there is nothing better than an adult swim and a glass of wine....
Jun 04|| The Image Foundation recently completed an extraordinary assignment for Eastman developing the 'Cy...
May 13|| Kim and James Neale have enjoyed their journey with Nature's Path. They were originally asked to c...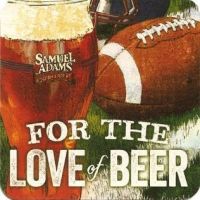 Jan 14|| Next time you're in a bar or pub, take a closer look at your coaster... It might be the work of Dahl...
Jan 11|| "Kate Forrester illustrated and did the type treatment for this edition of "Twenty Thousand Leagues ...
Nov 16|| Mary Woodin was recently commissioned by Tesco to help rebrand their upmarket range of fresh soups, ...
Oct 17|| Several months ago, Mona Daly was commissioned by Safeway to create a series of in-store signage usi...
Sep 21|| Mendola artist, Tom Newsom, is well known for traditional paintings of Santa, workshop elves, and sn...
Sep 08|| Mendola Artists Representatives' amazing artist Neil Duerden lives in a world of energy, motion, and...
Aug 22|| Mendola Artists Representative recently worked with their good friends at Boston Beer. Their in-hous...
Aug 22|| A fantastic new artist, Jude Buffum, at Mendola Artists has two strong styles--8-Bit/Pixel and Info ...
Aug 21|| Congratulations to Mendola artist, Michael Crampton, who was selected to illustrate the poster for t...