Oct 21|| Rick Wenner adds another image to his "In Your Face" portrait series. This one of my friend Alyssa ...
Oct 15|| Rick Wenner photographed Carly Aquilino of MTV's Girl Code for Inked Magazine :: September 2013 is...
Sep 24|| NY based photographer Rick Wenner recently shot a self-assigned advertising campaign based on Conver...
Sep 04|| Rick Wenner photographed the owner of Silvercup Studios, Stuart Match Suna for Long Island Pulse mag...
May 09|| NYC based portrait photographer has recently updated his website portfolios with all new work. The p...
Jan 11|| NYC portrait photographer, Rick Wenner, is currently being featured as the guest blogger at Scott Ke...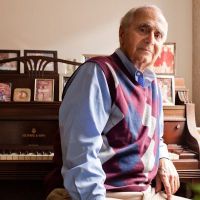 Dec 22|| Rick Wenner recently photographed NYC actor Bernie Lippman. "Bernie Lippman is a NYC based acto...
Nov 15|| Rick Wenner Bio Video from Rick Wenner on Vimeo. I recently updated my website and blog with a new ...
Nov 10|| There are certain people in this world that are able to walk into any room and brighten it with thei...
Jan 21|| Rick Wenner, a Long Island & NYC based editorial, portrait, and music photographer, was recently fea...
Jan 21|| These five guys have been performing in Long Island's best clubs and bars together for over 25 yea...
Aug 18|| This is one of Rick Wenner's personal favorites from his collection. "I took this photo while in Bro...
May 28|| Photographer Rick Wenner's exhibit of his photographs at the Harborfest in Port Washington, NY on Ju...