Jun 20|| Photographer Tom Michas' recent personal conceptual project begins with 3 "Mirror" poses. Creating ...
Apr 06|| Photographer Tom Michas is thrilled to share his recent collaboration with Chicago-based hair and ma...
Oct 15|| Photographer Tom Michas' captures the midwest autumn mood in his new series of images "A Little Tast...
Jul 09|| "It's such a rare opportunity to work for a brand that you align with on a creative and ethical leve...
May 24|| "Three cheers for a decade-long friendship!", exclaimed Tom Michas when sharing his latest photo...
May 18|| As a Chicago-based fashion and beauty photographer, Tom Michas has worked with some of the largest b...
Jan 27|| Photographer Tom Michas recently challenged himself, and collaborator Heather Napolitano to build a ...
Nov 05|| Tom Michas is back, and this time he's showing us his latest series of portraits. The stunning mod...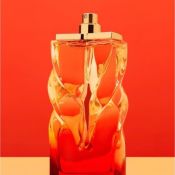 Sep 18|| If you've ever tried your hand at professional photography, you're likely to know the difficulti...
Sep 16|| Tom Michas' recent series featuring Anjola (@bejewelledbud) of 10MGMT Chicago (@10mgmt) combines Tom...
Aug 12|| "Words can't explain how good it felt to get back into the studio", said photographer Tom Mich...