Oct 25|| VOL agency is now represent Graphic Designers along with their photographers and illustrators. Thei...
Aug 26|| Illustrations by Kari Modén for KUPÉ magazine titled "Tryggare Kaningen Vara?" is about the Swedis...
Jun 23|| Mats Johansson has for AUDI Magazine created images by mixing photography and illustration....
Apr 20|| "Football is our religion" a fashion story by Pär Bäckstrand for the German magazine BUSINESS PUNK...
Apr 08|| Vol Agency's artist, Veronica Ballart Lilja illustrations are in the intro pages in the spring issue...
Apr 07|| Kari Modéns illustrations for an article in KUPÉ magazine. "Career 2020" what professions will the...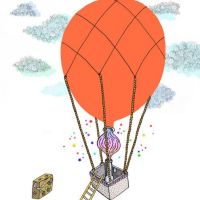 Feb 10|| Miss Hagströms feeling for chemistry, in the latest issue of ORIGO magazine....
Jan 14|| VOLs photographer Ulrika Ekblom has together with the food stylist Liselotte Forslin started the new...