Jan 09|| The fine folks at Men's Health asked Charles Wilkin to illustrate the article "Sex Now" for their J...
Sep 12|| Target asked 4 artists, included Altpick member Charles Wilkin, to create 9 billboards for Times Squ...
Aug 20|| A series of editorial illustration by Charles Wilkin for Out Magazine. The images feature various t...
Aug 04|| You know it's working when the students rip it down the minute it goes up! Charles Wilkin's poster ...
Jul 13|| Charles Wilkin was selected by Michael Bierut from Pentagram to Design and Illustrate a mural for PS...
May 09|| Charles Wilkin illustrated for The New York Times' Op-Ed section. His illustration accompanies an ...
Apr 02|| Charles Wilkin just illustrated for the cover of the April issue of Seattle Metropolitan magazine. I...
Feb 15|| Ana Bagayan Joins Magnet Reps Ana's dreamy scenes merge reality with fantasy in an "Analand&qu...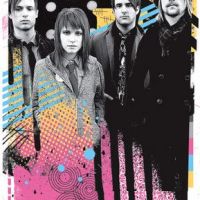 Feb 13|| Charles Wilkin illustrated for the 50th Annual Grammy Awards which aired last night. His illustratio...
Jan 21|| Charles Wilkin has designed a bag for Blue Q, the designers and manufacturers of decorative objects...