Brozman Collaborates with TBWA and Nissan
[ Posted: Jul 26, 2016 ]
TBWA/Chiat/Day LA created a Nissan campaign tied to this year's ComicCon in San Diego. The campaign features superheroes, zombies, dragons, and Nissan vehicles.

The campaign will ask Nissan fans to submit their own photos of their Nissan vehicles to be illustrated by Brooklyn-based illustrator Owen Brozman in his own style.

"The zombie invasion is no match for Scott P. and his super tough #TITAN. #ComicCon" is one of the tweets showing Owen's illustration of a fan's Nissan truck.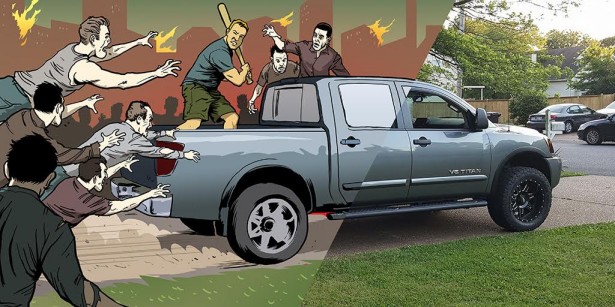 Related Links

- Owen Brozman's Altpick Portfolio
- Nissan Launches Effort Tied to ComicCon