George Kamper's "Pegasus" Cover Is Spectacular!
[ Posted: Feb 21, 2017 ]
Lifestyle and fashion photographer George Kamper recently created a stunning cover, as well as inside spreads, for Pegasus Magazine, in celebration of the upcoming Pegasus World Cup Invitational. To create the perfect shoot, George had the helping hands of his trusted team, consisting of make up artist Leslie Munsell, fashion stylist Danny Santiago and hair stylist, Steph Milner Giles.

Apart from photographing the cover in front of The Pegasus statue (the 2nd largest free statue in the US, after the Statue of Liberty), George was tasked to shoot within stables and around the Gulfstream grounds, all while making sure that both his coworkers and the race horses featured were kept safe. In addition, lighting and other photographic effects also had to be controlled so not to rattle the sometimes-easily-scared animals.

If you would like to learn more about the shoot and the upcoming Pegasus horse race, be sure to click on the link below for George's full blog post.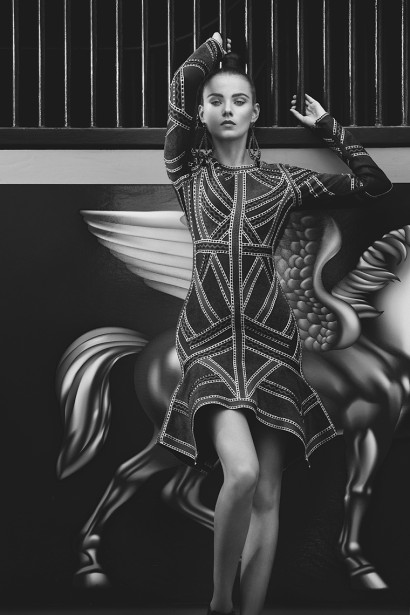 Related Links

- George Kamper's Altpick Portfolio