Einat Peled's MInd for Voices and Visions Poster
[ Posted: Jun 02, 2017 ]
Einat Peled created an image for a series of posters called : Frames of Mind for Voices and Visions organization.

Einat's is based on Albert Einstein's quote, "Imagination is more Important than Knowledge".

The recently published collection of posters, was based on quotes by famous Jewish authors. The project not only includes the posters, but has web presence and a recently published book book.

Click on the link below to see the entire collection of posters, which include not only Einat's poster, but other illustrators.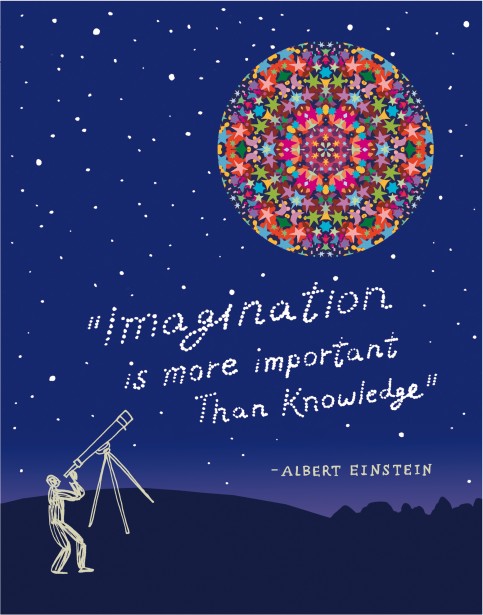 Related Links

- Einat Peled's Altpick Portfolio