Brozman Illustrates the Food Chain of Animal Movies in Hollywood
[ Posted: Jun 08, 2017 ]
If you're familiar with the hugely successful (grownup) children's books "Go the F*** to Sleep" and "You Have to F***ing Eat", then you might not be too surprised that illustrator Owen Brozman's latest project involves some great animal drawings.

Although this time, they come in the form of some very specific animals we all know and love. These wonderful illustrations, made for an article in Entertainment Weekly, titled "The Hollywood Food Chain", shows the 2016 box office numbers of animal movies, including some of the most popular films on the silver screen from last year, such as "Finding Dory" and "The Jungle Book".

To see more of Owen's illustrations, be sure to head on over to his personal website and Altpick page.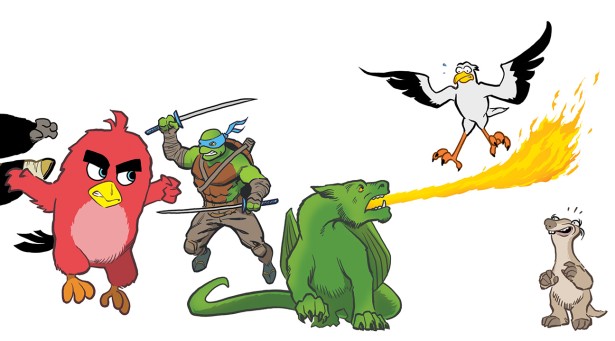 Related Links

- Owen Brozman's Altpick Portfolio