Tiki LaserEngraved Wood Coasters
[ Posted: Oct 18, 2018 ]
Brian Allen is please to announce that he has just released his first set of coasters! "I did the line art for each tiki design and then had each tiki design laser engraved into a coaster", comments Allen.

Each coaster is a 4-inch circle and ¼ inch thick sprayed with a polyurethane coating.


They are now available in in Brian Allen's shop! Click on the below link.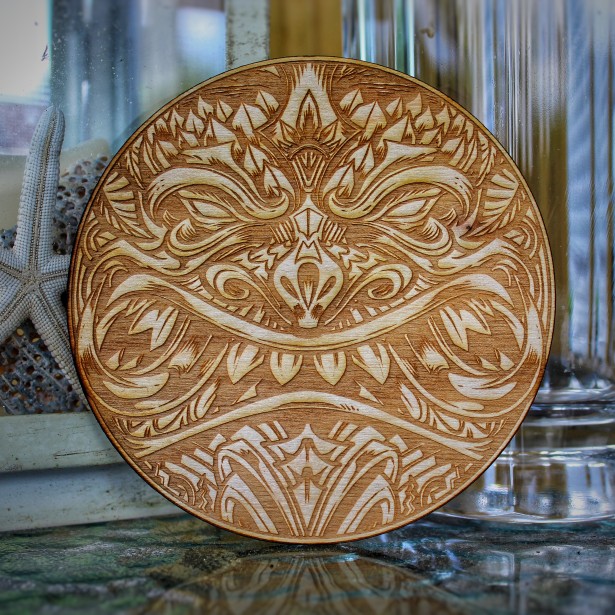 Related Links

- Brian Allen's Altpick Portfolio