Einat Peled's "Bucket Line"
[ Posted: Nov 20, 2018 ]

Illustrator Einat Peled's solo exhibition. "Bucket Line" opened on Friday, November 16, 2018 and will run thru November 21st, at the Gilman Building of the Tel Aviv University as part of Illustration Week 2018.

Peled illustrated the Azekah team, which is part of the Sonia and Marco Nadler Institute of Archaeloogy, over a period of time during their daily excavation work.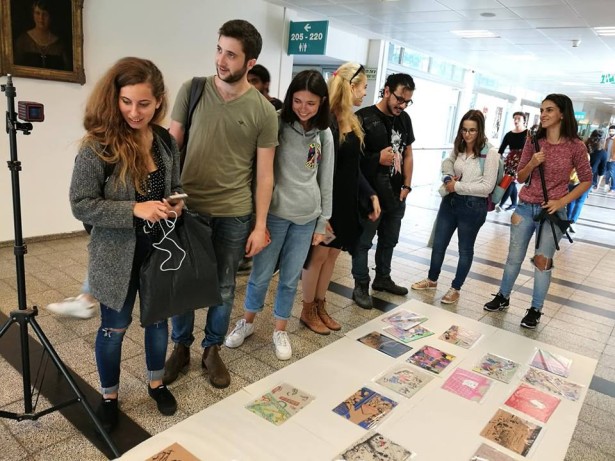 Related Links