Illustrator Joey Feldman Teams Up With Film Director David Lynch!
[ Posted: Aug 15, 2019 ]
Illustrator Joey Feldman had the team-up of a lifetime last month, working with legendary director David Lynch and his foundation, DLF. In a 24-hour timed-edition release (from Thursday 7/11 to Friday 7/12) of his illustration print "Plasma Protectors", Joey helped bring in money to Lynch's charity, whose mission is to offer the healing effects of Transcendental Meditation to people who have suffered psychological and physical trauma.

The description for his timed-edition print reads as such: "Joey's print features a chaotically colorful nebula of critters known as phagocytes. These critter cells come out while the body is in a deep state or rest during the practice of Transcendental Meditation and go to work by protecting the body and feeding on bacteria and plaque throughout."

You can find more info on the David Lynch Foundation in the link below. For more on Joey's amazing artwork, be sure to check out his Altpick profile.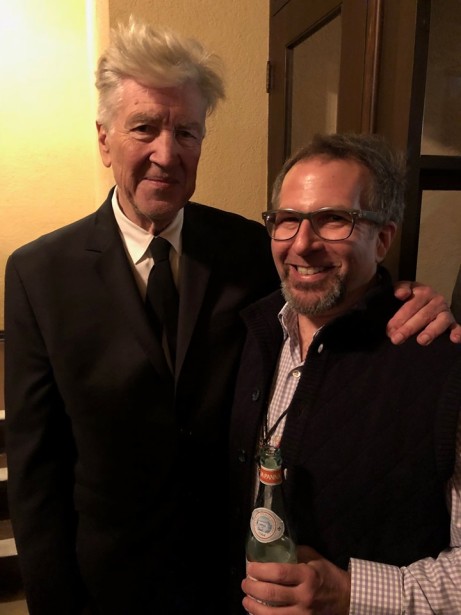 Related Links

- joey feldman's Altpick Portfolio