"Beauty for Real" - Photographer George Kamper
[ Posted: Jan 17, 2020 ]
Shooting beauty for "Beauty For Real" enables George Kamper to take on more of a personal approach to his photography and drives him to shoot with various looks and styles not typical on a customarily paid beauty shoot.

"Though we have the stylists, crew, and gear on set, we're all after creating beautiful images that make us happy using great products created by BFR. There are no layouts or pre-established looks that we are shooting towards." Kamper continues to say, "I've taken a little more of a natural light approach to our fashion and beauty. We've created a new system of lighting that takes advantage of an all-glass 10' x 20' multi-paneled overhead door. The studio faces west, so we have beautiful direct light coming through all the glass that we can then control and soften as needed."

On the 2nd set, Kamper's crew uses Profoto beauty dishes and Zeppelin Para Softboxes to create a more conventional clean beauty look.

"Shooting with our friends at Beauty for Real is more of a personal project than our typical paid commercial shoots and we collaborate closely with founder Leslie Munsell to deliver a diversity of looks and images for their integrated branding needs."

To see more from this series, please click on George Kamper's blog link below.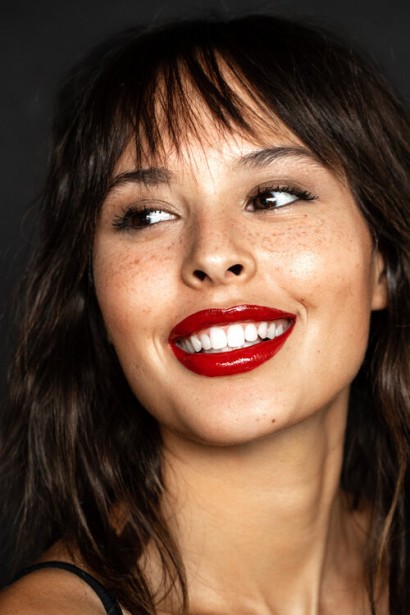 Related Links

- George Kamper's Altpick Portfolio