Rudy Gutierrez's Art on Carlos Santana's Conga Drum!
[ Posted: Feb 12, 2021 ]
Illustrator Rudy Guitierrez and Carlos Santana go way back to when they collaborated on Carlos' "Shaman" album cover in 2002.

Most recently Rudy is delighted and grateful to Carlos for his vision in "seeing" his art (originally from the "Santana Africa Speaks" album) on Carlos' conga drum. Rudy comments, "Having it ride with him with the intention to distribute joy, peace and righteousness!", falls in line with both of their artistic and personal connection.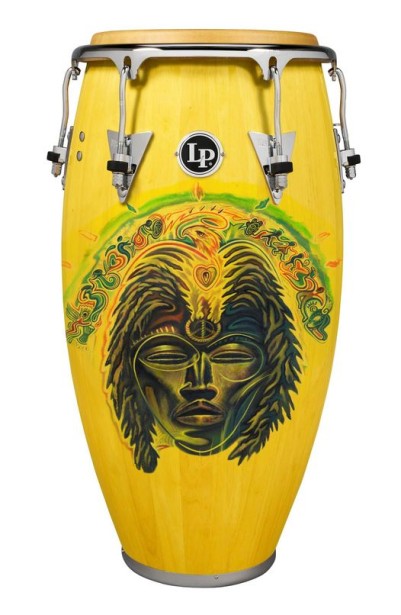 Related Links