Davide Bonazzi Illustrates The Prestigious INTERNAZIONALE Calendar
[ Posted: Jun 04, 2021 ]
Davide Bonazzi's most recent illustration is part of a series of 12, created for the 2021 calendar of the prestigious Italian magazine Internazionale. Every year Internazionale commissions the calendar to an illustrator, in the past, it has been illustrated by well-known artists such as Lorenzo Mattotti, Shout, Olimpia Zagnoli etc.

"It's been great to work on this project since they gave me carte blanche and I've been free to bring my own interpretation of each month of the year. This one represents June, a month that always reminds me of when I was a kid and I was waiting for the end of school and the beginning of holidays... though it also represents the need to escape and free our mind by reading books", comments Bonazzi.

Click on the link below to check out the full project.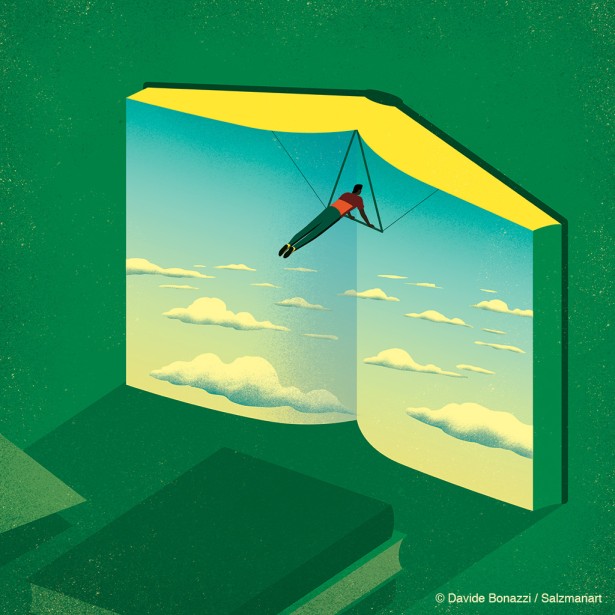 Related Links

- Davide Bonazzi's Altpick Portfolio
- Richard Salzman : Salzman International's Altpick Portfolio