Bonazzi "Cool Under Pressure"
[ Posted: Aug 05, 2021 ]
Illustrator Davide Bonazzi's cover artwork and several interior pieces for "Cool Under Pressure", a book written by Dr. R. K. Stutman and James Sieckmann published in 2021 by Admired Leadership.

The article explores the mental aspects of golf, like the ability to handle the pressure, the role of a repeatable mindful process, the need to relax and recharge the mental batteries between shots - tips that could be useful in everyday life as well.
Art Director was Michael Gale.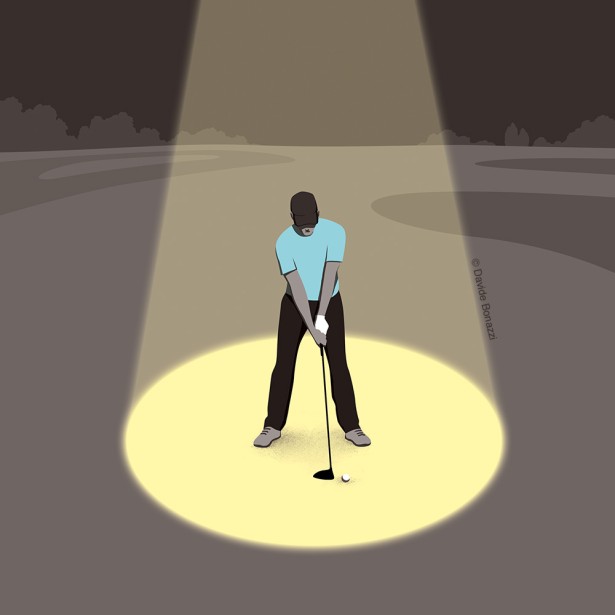 Related Links

- Davide Bonazzi's Altpick Portfolio
- Richard Salzman : Salzman International's Altpick Portfolio