Arlen Schumer's "The GraphFight of the 21st Century!"
[ Posted: Mar 17, 2023 ]
AI (Artificial Intelligence) used to create art and literature has been all over social media lately.

Illustrator Arlen Schumer takes on this ongoing and controversial subject with his comicbook cover of "ArtMan vs "CompuTerror".

AI is no match for original art created by actual artists, CompuTerror has no chance...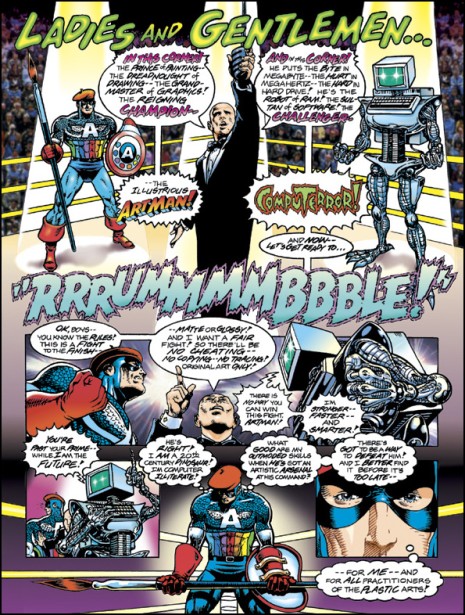 Related Links