Kerschbaumer Wins Creative Quarterly Award
[ Posted: Apr 06, 2020 ]
Julia Kerschbaumer's pattern illustration "Shopping Frenzy" is a Creative Quarterly No. 59 winner, and her illustrations "Family Portrait" and "Rudeness" are among the Runners-up!

Congratulations Julia!

"Shopping Frenzy" (winner)
Julia created this pattern of funny people freaking out while shopping to use it as a header for the online shop of her little design label "Illubelle".

"Family Portrait" (runner-up)
This personal piece is a little glimpse into Julia's family life. It shows Julia with her partner, their two kids and two cats, surrounded by items of their life.

"Rudeness" (runner-up)
This illustration pictures the rudeness of Donald Trump's way of speaking. It is shocking that a world-leading politician, who should be a role model, has no sense of responsibility on the words he spreads, as language forms the way we think.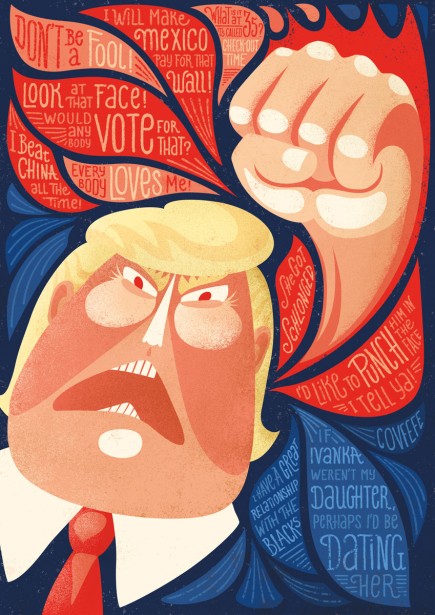 Related Links