Art Streiber photographs 20th Century Fox chairman Jim Gianopulos and the studio's top execs for Variety
[ Posted: Aug 29, 2014 ]
by Kristina Feliciano

Variety commissioned Art Streiber to photograph Jim Gianopulos, chairman and CEO of Twentieth Century Fox, for a recent cover story on his leadership of the famed studio. He shot the portraits in Gianopulos' first-floor suite in the 1920s-era Old Executive Building.

Art also shot portraits of some of Fox's top executives (Vanessa Morrison, Fox Animation president; Sanford Panitch, Fox International Productions president; Emma Watts, Twentieth Century Fox Productions president; and Elizabeth Gabler, Fox 2000 president) and the execs behind Fox Searchlight's success (Steve Gilula, Nancy Utley, and Claudia Lewis).

To read more, click on the Stockland Martel blog link below.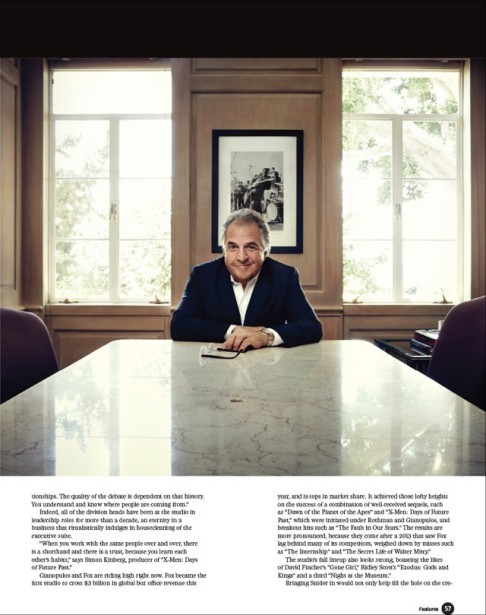 Related Links

- Stockland Martel's Altpick Portfolio
- Art Streiber's Altpick Portfolio