Oct 10|| Can't get enough of Narwals? Then Narwhal Nation 2019 is the calendar for you! Beautifully illustr...
Aug 02|| If you're one of the many people that adored the sarcastic "It's Just Not Your Day" calendar...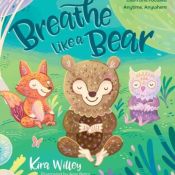 Jan 03|| Illustrator Anni Betts was both happy and excited to present her latest book project for publisher R...
Dec 12|| Christmas-times are finally upon us, and with it comes a great number or adorable Christmas themed g...
Nov 30|| With all that's been going on in the media lately, now might be as good a time as any to give youn...
Mar 29|| When the Californian city of Lampoc's very first female mayor, Charlotte Benton, passed away, her ...
Aug 11|| Anni Betts just released a brand new illustration from her series of alphabet animals: "F is for F...
Jul 21|| Anni Betts, who is a professional illustrator from Illinois now based in Durham, England, specialize...
Jun 23|| Illustrator Anni Betts created some colorful fluttering butterflies for the start of summer. "I love...