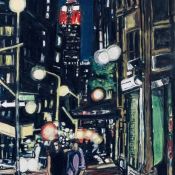 Jul 06|| "The Empire State Building is the closest thing to heaven in this city". In "An Affair to Remember"...
May 06|| Trump's recent comments about using Clorox and Lysol to beat the Coronavirus have no doubt had the...
Jan 02|| Look away from your cat videos for a minute and instead have a look at illustrator Kimberley Wiseman...
Nov 05|| Love is in the air with Kimberley Wiseman's latest illustration. Having recently been moved by a m...
Sep 10|| Skyline My eyes are blue Like a New York sky Cloudy And Cold. -Unknown Who said there was an...
Jun 06|| Kimberley Wiseman conveys a strong message with her illustration, titled "Does this make me equal?...
Nov 06|| Kimberley Wiseman's unique illustration style lends itself to many things, including animal drawin...
May 22|| Kimberly Wiseman is back, and this time it's with a beautiful new promotional piece. The artwork, ...
Mar 29|| There are certainly a number of different reasons why many artists gather in New York City; one of t...
Jan 05|| The Holiday weekend(s) can be a stressful time for most of us; not just because of all the things th...
Sep 27|| With less than two months to go, the tumultuous race for the White House is getting very near its fi...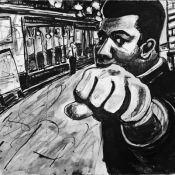 Jun 30|| A few weeks ago, the world lost both a boxing legend and one of the most significant and influential...
Apr 26|| The 21st of April marked the day that the world lost one of its most legendary musical icons, Prince...