Canu Publishes Illustrated Biography About Elizabeth II
[ Posted: Sep 29, 2021 ]
*Cue trumpets*

A royal announcement: Ivan Canu's illustrated biography about Queen Elizabeth II, titled "God Save the Queen" is soon to be released! This fantastic book, which was designed, written, and illustrated by Ivan himself, comes out on October 7th but can already be pre-ordered on Amazon (Italy, link below). According to Ivan, the front cover was inspired by the band Madness' 1979 single "One step beyond…", here featuring the Queen and her iconic looks through the ages. Whether you're interested in the British Royal Family and know how to read Italian (we're hoping for an English release) or fun and colorful art in general, this is still a great gift for just about anyone!

In addition to his announcement, Ivan also shared a video showcasing a number of pages from the book, which can be seen in the clip below.


To purchase a copy, click on the Library link below.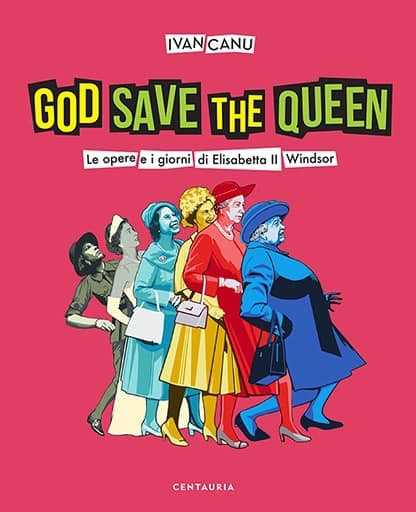 Related Links

- Ivan Canu's Altpick Portfolio
- Richard Salzman : Salzman International's Altpick Portfolio
- FB Video